Events & Activities
ACTIVITIES PROGRAM
TRANSITIONS activities program is designed to give our members independent time with their friends, improve social skills, and learn more about themselves and the community they live in. Our activities program is a respite provided program. We have a monthly movie night, where we eat pizza for dinner and serve popcorn and candy. Our monthly jam session is a night when we can get loud, sing and dance, and eat a delicious dinner prepared by our staff. In addition to these monthly events, we also go on outings such as plays, concerts, nights at the casino, and dinners.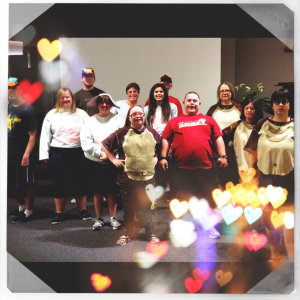 Every 2 years, we go on a weekend trip to California. In the past, we've been to Disneyland, Universal Studios, and Sea World. Between the trips, we hold fundraisers to raise money for these trips. Fundraisers have included rummage sales, bake sales, fashion shows put on by our members, silent auctions, TV raffles, and ladies nights. These fundraisers help bring down the cost for our members.
If you think your son/daughter would be interested in our activities call us at 602-565-8056.
UPCOMING FUNDRAISERS
*Click on the Activity/Event that you are interested in for more information.